Photo: From the left; Jenna Senecal (CEO of S360), Nicola Parfitt (S360 team member), Prithvi Simha (vice-CEO of S360), Tim Moberg & Chris Pocock (owners of TouchDown - our urinal rental partner).
Our 2023 Demo Day! 
We're finally back with some exciting updates on what we've been up to lately and in the upcoming months we'll be sharing plenty more news about what we're currently working on over at Sanitation360.   
First thing first! Back in June 2023, we hosted a Demo Day at Kulturum in Visby, Gotland. It was incredibly meaningful to get together with such a diverse group of people to brainstorm new ideas to scale up urine recycling. From locals, farmers and family to sustainable toilet representatives, partners from Eco Loop and urine separation researchers from SLU, what a passionate team we were.  
The day consisted of four main workshops where we brainstormed: 
How to upscale urine diversion in Sweden

What more useable female and unisex urinals could look like

 

How to design a urine separation insert for portable toilets that is easy to use as well as requires minimal maintenance

How to best design stickers and posters for urinals that entice people to use them and contribute to urine recycling whilst also explaining the importance of only peeing in them.

 
Later during the day, we listened to a presentation by our incredible CEO, Jenna Senecal, about Sanitation360's mission and urine recycling technology. We also heard from Nicola Parfitt, Sanitation360's new team member, about her findings from her master thesis (spring 2023) about Swedish farmer perspectives on potentially using urine fertilisers. And lastly, we got to hear from the genius Prithvi Simha, vice-CEO of Sanitation360, about his study surveying consumer perspectives on eating food fertilized with urine.  
 A massive thank you to the urinal and sustainable toilet representatives who joined: Erik from Wostman Ecology, Elio from Cinderella incineration toilets, Dyllon from WhiffAway Waterless and our buddies Tim and Chris from Touchdown Gotland AB! None of this would be possible without passionate people like you! Discussing so may angles of urine separation and nutrient recycling was truly priceless.  
 We can't wait to see where urine recycling will take us in the upcoming years! Thank you to everyone who joined us and if you didn't get the chance to come this time, it won't be too long until our next demo day. More details coming soon <3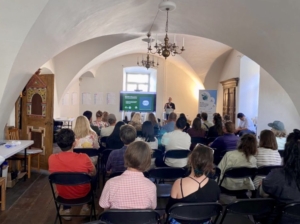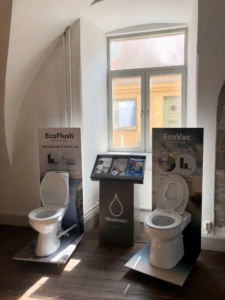 https://sanitation360.se/wp-content/uploads/2023/09/touch-down.jpeg
768
1024
nicola
https://sanitation360.se/wp-content/uploads/2020/10/logo.png
nicola
2023-06-16 17:14:17
2023-09-18 12:40:59
Our 2023 Demo Day!